Confirmed Industry Supporters & ISS
The IASLC 2022 Asia Conference on Lung Cancer (ACLC 2022) would like to thank the following company for their support: Janssen
About the Janssen Pharmaceutical Companies of Johnson & Johnson:
At Janssen, we're creating a future where disease is a thing of the past. We're the Pharmaceutical Companies of Johnson & Johnson, working tirelessly to make that future a reality for patients everywhere by fighting sickness with science, improving access with ingenuity, and healing hopelessness with heart. We focus on areas of medicine where we can make the biggest difference: Cardiovascular & Metabolism, Immunology, Infectious Diseases & Vaccines, Neuroscience, Oncology, and Pulmonary Hypertension.
Learn more at www.janssen.com.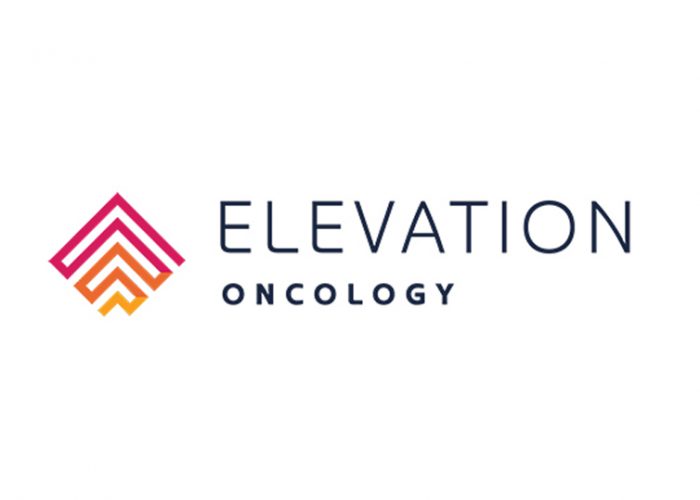 Elevation Oncology
Elevation Oncology is founded on the belief that every patient living with cancer deserves to know what is driving the growth of their disease and have access to therapeutics that can stop it. We aim to make genomic tests actionable by selectively developing drugs to inhibit the specific alterations that have been identified as drivers of tumor growth. Together with our peers, we work towards a future in which each tumor's unique genomic test result can be matched with a purpose-built precision medicine to enable an individualized treatment plan for each patient. Our most advanced candidate, seribantumab, is intended to inhibit tumor growth driven by NRG1 fusions and is currently being evaluated in the Phase 2 CRESTONE study for patients with solid tumors of any origin that have an NRG1 gene fusion. Details on CRESTONE are available at www.NRG1fusion.com. The company's other product candidate, EO-3021, is a differentiated, antibody drug conjugate that targets Claudin18.2 and is currently being developed for genomically defined solid tumors. For more information visit www.ElevationOncology.com. Pfizer
At Pfizer Oncology, we are committed to advancing medicines wherever we believe we can make a meaningful difference in the lives of people living with cancer. Visit Pfizer.com to learn more.
Takeda
At Takeda Oncology, we aspire to cure cancer, with inspiration from patients and innovation from everywhere. We are structured within Takeda to ensure a tight connection from research to development to commercialization and meet the needs of the cancer community, optimizing our ability to bring potentially transformative medicines to market. With demonstrated leadership in the treatment of hematologic cancers and solid tumors, we propel cutting-edge science around the power of innate immunity to enhance and broaden the impact of immunotherapy.
We complement our deep in-house expertise with symbiotic partnerships to unlock promising science wherever it emerges.
For more information: www.takedaoncology.com.
Novartis
Novartis is reimagining medicine to improve and extend people's lives. We use innovative science and digital technologies to create transformative treatments. Novartis products reach more than 800 million people globally and we are finding innovative ways to expand access to our medicines . About 109,000 people of more than 145 nationalities work at Novartis.
Website:https://www.novartis.ca/
Eli Lilly
For more than 50 years, Lilly has been dedicated to delivering life-changing medicines and support to people living with cancer and those who care for them. Lilly is determined to build on this heritage and continue making life better for all those affected by cancer around the world. In 2019 Lilly created Loxo Oncology at Lilly, with the goal of rapidly delivering impactful new medicines for people with cancer. Our approach centers on creating new medicines that unequivocally work in early clinical development and will matter to patients. To learn more about Lilly's commitment to people with cancer, please visit www.LillyOncology.com and loxooncology.com. Blueprint Medicines
Blueprint Medicines is a global precision therapy company that aims to invent transformative medicines for people with cancer and hematologic disorders. Applying an approach that is both precise and agile, we create therapies that selectively target genetic drivers, with the goal of staying one step ahead across stages of disease. Since 2011, we have leveraged our research platform, including expertise in molecular targeting and world-class drug design capabilities, to rapidly and reproducibly translate science into a broad pipeline of precision therapies. Today, we are delivering our approved medicines to patients in the United States and Europe, and we are globally advancing multiple programs for genomically defined cancers, systemic mastocytosis, and cancer immunotherapy.
Website:https://www.blueprintmedicines.com/
Mirati Therapeutics
About Mirati Therapeutics, Inc.
Mirati Therapeutics, Inc. is a clinical-stage biotechnology company whose mission is to discover, design and deliver breakthrough therapies to transform the lives of patients with cancer and their loved ones.
The company is relentlessly focused on bringing forward therapies that address areas of high unmet need, including lung cancer, and advancing a pipeline of novel therapeutics targeting the genetic and immunological drivers of cancer.
Mirati is using its scientific expertise to develop novel solutions in two registration-enabling programs: adagrasib (MRTX849), an investigational small molecule, potent and selective KRASG12C inhibitor, as monotherapy and in combination with other agents, and sitravatinib, an investigational spectrum-selective inhibitor of receptor tyrosine kinases in combination with checkpoint inhibitor therapies. Mirati is also advancing its differentiated preclinical portfolio, including MRTX1133, an investigational KRASG12D inhibitor, MRTX1719, an investigational PRMT5 inhibitor, and other oncology discovery programs.
Unified for patients, Mirati's vision is to unlock the science behind the promise of a life beyond cancer.
For more information about Mirati Therapeutics Inc., visit us at Mirati.com or follow us on Twitter and LinkedIn.
Regeneron
Since 2007, Regeneron and Sanofi have collaborated to help people with debilitating and complex conditions that are often difficult to diagnose and treat, using innovative technology platforms. Regeneron is a leading science-based biopharmaceutical company based in Tarrytown, New York that discovers, invents, develops, manufactures, and commercializes medicines for the treatment of serious medical conditions. Sanofi Genzyme is the specialty care business of Sanofi, focusing on difficult to treat conditions. © 2021 Regeneron Pharmaceuticals, Inc., and sanofi-aventis U.S. LLC. All rights reserved.
Website:https://www.regeneron.com/
Industry-Supported Symposia
Industry Symposia are programs held at the IASLC 2022 Asia Conference on Lung Cancer (ACLC 2022), are not sponsored or endorsed by the IASLC, and are not part of the official IASLC accredited program.
Click on the dates below to view the different symposia. 
IS01 - Industry Symposium Sponsored by MSD Japan
Time: 19:00 – 20:00 (UTC+9)
Location: Room 204 
IS02 - Industry Symposium Sponsored by EMD Serono (Merck)
Time: 12:00 – 13:00 (UTC+9)
Location: Room 203


IS03 - Industry Symposium Sponsored by Physicians Education Resource
Time: 12:00 – 13:00 (UTC+9)
Location: Room 204


IS04 - Industry Symposium Sponsored by MSD Japan
Time: 18:30 – 19:30 (UTC+9)
Location: Room 203
IS05 - Industry Symposium Sponsored by Novartis Japan
Time: 07:30 – 08:30 (UTC+9)
Location: Room 203


IS06 - Industry Symposium Sponsored by Amgen Japan
Time: 12:00 – 13:00 (UTC+9)
Location: Room 204


IS07 - Industry Symposium Sponsored by Astra Zeneca
Time: 12:00 – 13:00 (UTC+9)
Location: Room 203
For information regarding promotion & advertising, symposia and exhibit opportunities, please contact: 
International Association for the Study of Lung Cancer (IASLC)
[email protected]